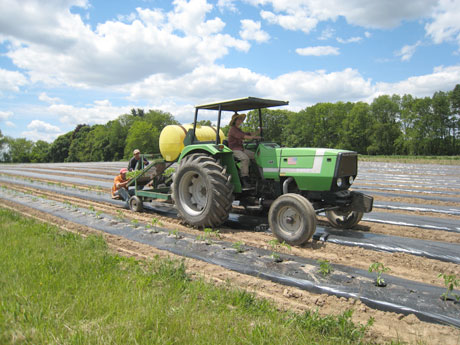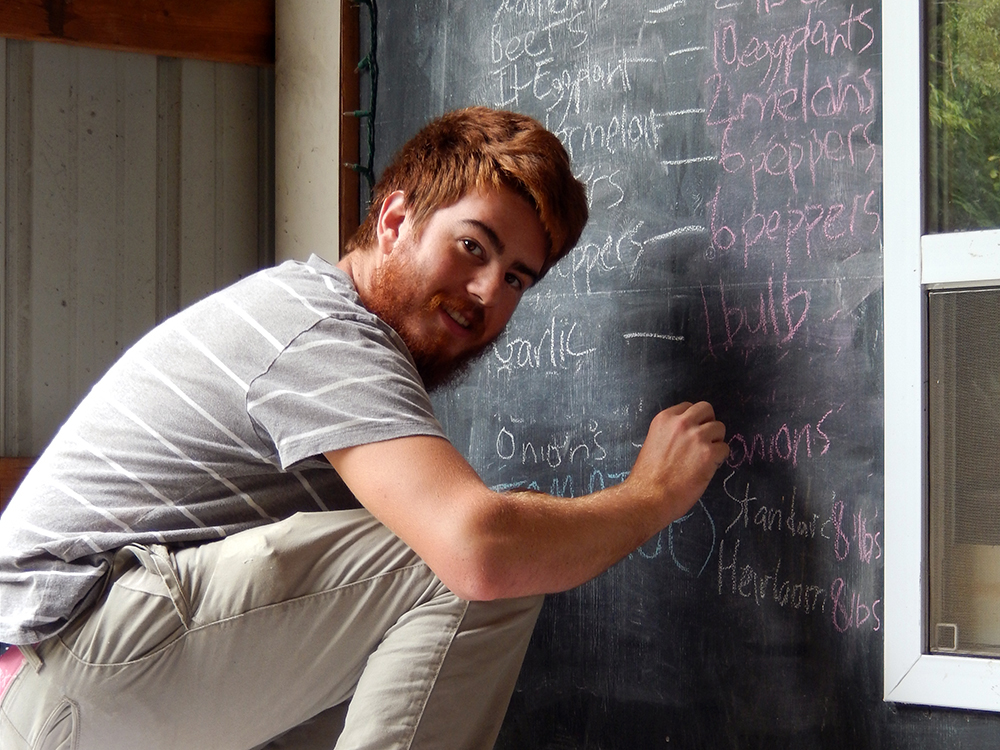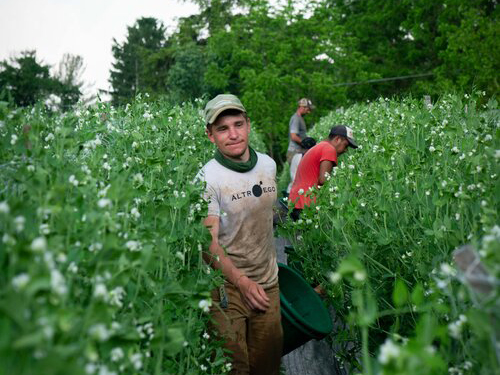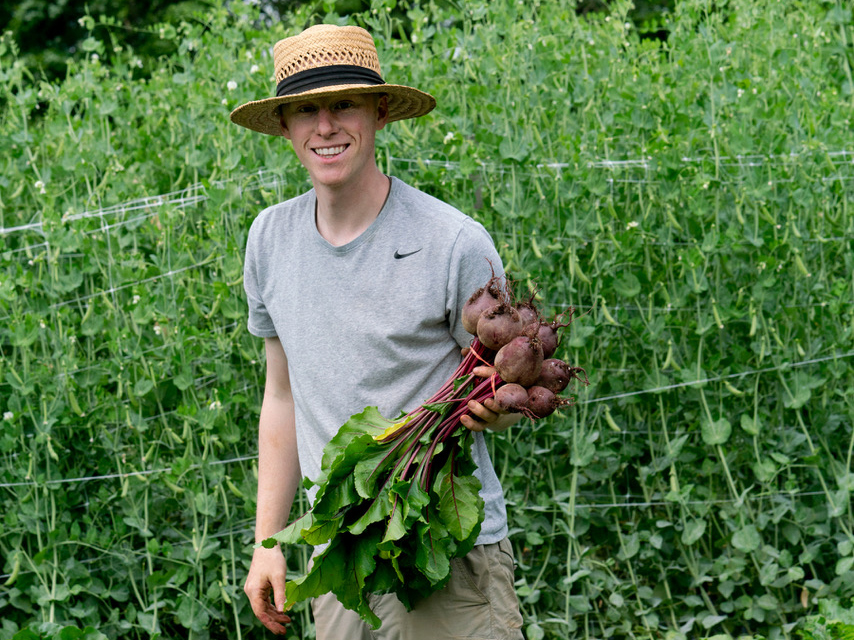 We offer seasonal internships that run from March through November.
We encourage people of all experience levels to contact us. Those with little experience will gain a broad overview of how to run a small organic farm and what it takes to be successful. Those with more experience will gain our perspective on farming well in central New Jersey.
Several interns have gone directly from Cherry Grove to managing their own farms.
In the heart of the season we work 10-hour days, six days a week. Farming requires hard work, and we expect everyone in our crew to work hard; interns are no exception.
A former intern himself, Farmer Matt understands the value of gaining hands-on experience through an internship and is happy to offer that to new farmers.
Call him at (609) 306-5139 to learn more and discuss details.